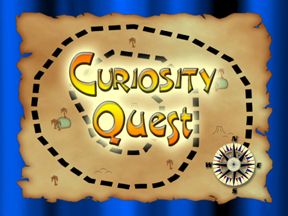 We are always on the lookout for interesting, educational DVDs for the children to watch. We were very excited when the opportunity to review the
DVD Combo Pack-Produce
and the
DVD Combo Pack-Swimmers of the Sea
from
Curiosity Quest.
In each Curiosity Quest episode, host Joel Greene goes on a quest to different locations to answer a viewer's letter about a topic they are curious about.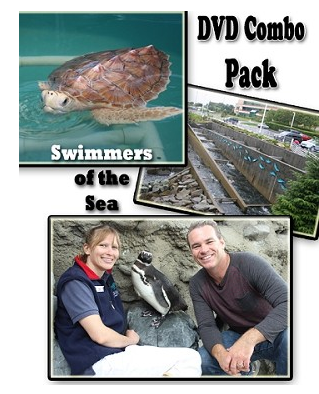 The DVD Combo Pack-Swimmers of the Sea ($24.95) contains 3 different episodes each lasting approximately 30 minutes. On this DVD you will find:
Turtle Rescue-
Joel Greene host of Curiosity Quest visits the Sea Turtle Hospital in Marathon Florida. Here we learn about how some sea turtles are injured and how the hospital cares for them, helps them to heal and hopefully gets to return them back to their natural habitat.
Penguins-
In this episode Joel takes a trip to the Monterey Bay Aquarium to learn about penguins. We get to go behind the scenes at the aquarium to see how they feed and care for the penguins who live there.
Salmon Hatchery-
Joel Greene and the Curiosity Quest team visits Alaska so we can learn everything we have ever wanted to know and more about salmon such as what they eat, how they spawn, and how they are caught.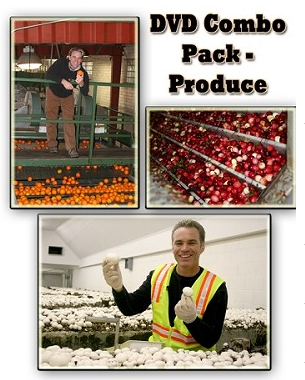 The DVD Combo Pack-Produce ($24.95) contains 3 different episodes each lasting around 30 minutes each. On this DVD you will find:
Mushrooms-
Joel travels to the Monterey Mushroom facility to discover all about mushrooms: how they are grown and shipped around the world.
Cranberries-
Joel travels to Wisconsin to a cranberry bog to see how cranberries are harvested.
Orange Packing-
On this quest Joel learns how oranges are grown, packaged, and shipped all over the world.
The Curiosity Quest DVDs are geared for ages 7-14 but can be watched and enjoyed by the whole family. I watched the DVDs with my 3,5,7,9,10, 12, and 17 year olds. The Curiosity Quest DVDs arrived at a perfect time for us because we all had been struck with head colds and fevers and did not feel much like doing school work. The Curiosity Quest DVDs were a perfect fill in for science for a few days until we all were feeling better.
I had never hear of Curiosity Quest before they came up for review. We really enjoyed these DVDs! Children are curious creatures and each episode of Curiosity Quest answers all the questions children have about a topic and more. Viewers are taken behind the scenes of each location to see and learn about things you couldn't even if you were able to visit that location yourself. The format of the DVDs are interesting and engaging. I thought the parts where they ask kids different questions and there answers were really cute. The fun facts in each DVD were interesting. The 30 minute length is the perfect amount of time to keep the younger viewers interested and engaged. During the time that we have had the DVDs, we have watched them multiple times. Our favorite was the DVD Combo Pack-Swimmers of the Sea with the Sea Turtle Rescue being our favorite episode.
There are many different ways you can use these DVDs in your homeschool. You can use them just as a fun educational DVD to pop in when you are looking for something good for your children to watch or as a fill in like I did when the children are under the weather. You could use them as a compliment to your current curriculum. Or, you could take each episode and turn them into a unit study.
One thing I did want to mention is that there is some evolutionary references near the end of the Sea Turtle Rescue DVD. My children know not to pay attention to these types of references but wanted to let you know.
To see what my Crew Mates had to say, click on the banner below.

as