The Secret of the Hidden Scrolls: The Beginning (Book #1)
The Secret of the Hidden Scrolls: Race to the Ark (Book #2)
The Secret of the Hidden Scrolls books were written for beginning readers who are ready to read short chapter books, but the stories can be enjoyed by older or younger children as well. In the series, Peter, Mary, and their dog Hank go to stay with Great Uncle Solomon who is an archeologist. Solomon discovered some ancient scrolls that have the ability to send who they choose back in time. Peter and Mary are chosen by the scrolls and in each book travel to a different time in Bible history. Along their journeys they are helped along the way by the angel Michael. They have some rules on their adventure. They cannot tell people they are from the future, they cannot try to change the past, and if they don't solve the mystery on the scroll in seven days they are stuck in that time period.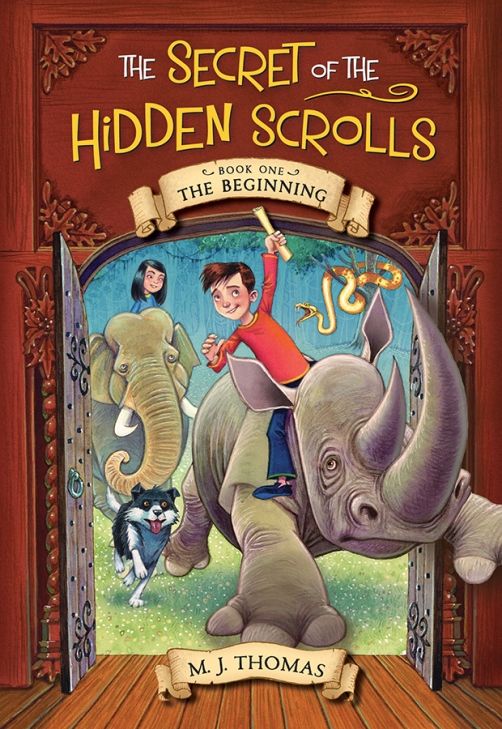 The Beginning Book #1 is a 108 page paperback book with 12 chapters. In this book, Peter and Mary, and Hank are taken back in time to the Beginning and are able to view the creation of the world and everything in it. During this adventure they have to deal with a slithery snake who tries to convince the children that God has not been there or created anything, that the world had always been there. When he cannot convince them he takes the children captive. They are rescued by Michael , get to see Adam and Eve created, and solve the secret just in time to be able to return home.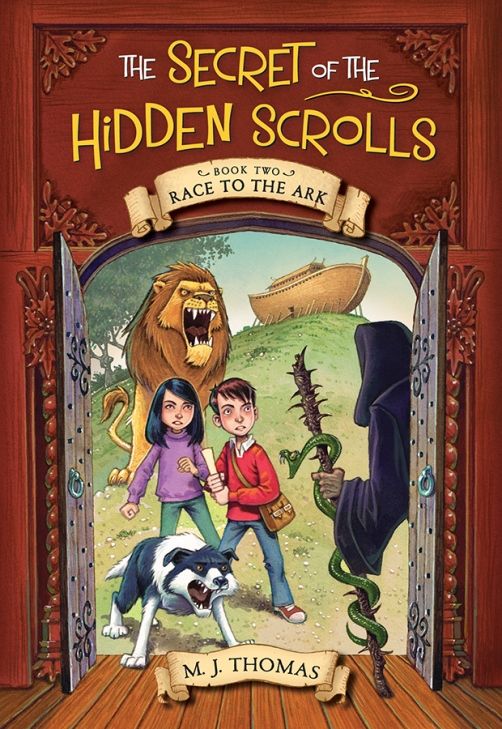 Race to the Ark Book #2 is an 118 page paperback book with 13 chapters. In this adventure, Peter, Mary and Hank go back in time to right before the flood. They discover that the world is not a very nice place and people ,with the exception of Noah's family, don't believe in God. While helping Noah and his family, they have another run in with Satan, who at the time is called the Dark Ruler. They are locked in a dungeon and rescued by Michael. Noah tries to convince them to get on the ark, but they must stay to solve the secret of the scroll so they can return home.
I was glad to have an opportunity to review these books for my 8 year old daughter Lily. She loves to read and likes mystery books. I went ahead and read both books myself because I did not think that she would be able to finish both books during the review period, but she has enjoyed the parts that she has read so far.
I love the idea behind these stories. They are great mystery books with a Biblical story line that has fiction and fantasy added in. The Biblical time period will be very familiar to young readers but will help children to put themselves in Mary and Peter shoes and see these events happening. Each scroll teaches an important lesson for children to remember. The suggested age range for the books was 6-9. I think they would definitely fall in the later end of this age range and even beyond. Some of the vocabulary in the books may be a bit challenging to young readers so if you have a child that is just starting to read chapter books, you may want to read along with them or read it aloud. I look forward to more books in this series being released.
To see what my Crew Mates had to say, stop by the
Crew Blog
!