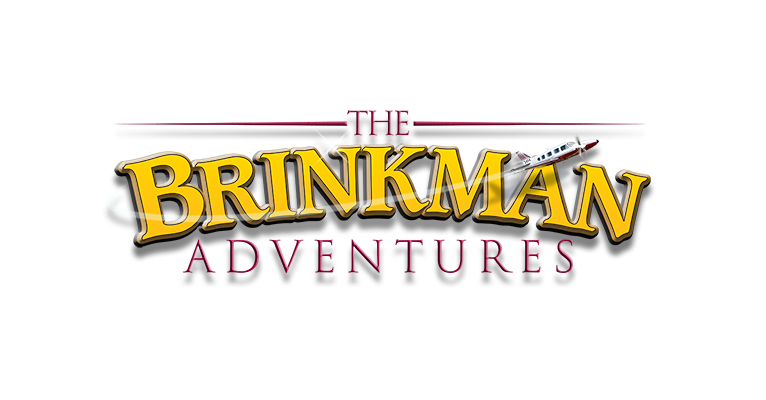 Does your family listen to audibooks? We started listening to audiobooks a few years ago as a way for my struggling reader to get to enjoy stories without having to wait for someone to read to him all of the time. I discovered the audiobooks were great for listening to in the car, while cleaning, something to do on a rainy day, or before bed. I had never hear of the Brinkman Adventures though until they came up for review. We recently had an opportunity to review The Brinkman Adventures Season 2: Episodes 13-24.
The Brinkman Adventures are dramatized audiobooks about a real family and real modern day missionary stories that are suitable for the entire family to listen to together. There are currently 2 seasons of The Brinkman Adventures available. Season 1 has episodes 1-12 and contains 4 CDs and over 5 hours of listening time. Season 2 has episodes 13-24 and also contains 4 CDs and over 5 hours of listening time. The Brinkman Adventures operates on a donation basis. The suggested price for each season for the physical CDs is $25 and the downloadable mp3s is $17.
You can listen to a sample of The Brinkman Adventures. You can also learn more about the story behind each episode but you may want to listen to them first so the ending isn't spoiled!
The twelve episodes on the Season 2 CDs are:
The Mystery Ring
Blue Hat and T Shirt Bible
How Big Is Your God Part 1
How Big Is Your God Part 2
Mexico By Bus
Treehouse Academy
Pirates of Mayan Island
Sapphire Slave Part 1
Sapphire Slave Part 2
Hadi's Choice
Castle of Secrets
On the Run
My 3,5,7,8,10,12, and 17 year old children plus my husband and myself all listened to the Brinkman Adventures.We listened to the Brinkman Adventures while riding in the van, working on some art sculptures, and while house cleaning. We spend quite a bit of time traveling back and forth to town and audiobooks are great for listening too in the van. Listening to The Brinkman Adventures helped to break the monotony of cleaning the playroom/schoolroom which is never very much fun!
The Brinkman Adventures has everything you want in an audiobook and more. The adventures are exciting and keep you in suspense making you want to continue listening. The sound effects in the story are really good. These are two things by children always look for in a good audiobook. But, The Brinkman Adventures are more than just a good story. They are teaching children about God using ordinary people in modern times to serve as missionaries and do amazing things to spread the word of God and teach people about God's love. They show what an important role missionaries play in spreading the gospel. I think they make families more aware of some of the things going on in parts of the world and how other people live that we do not think of on a day to day basis. The stories help children learn compassion for people like the Mexican family who ate nothing but beans and tortillas and lived in one room. I know I had compassion for Susan over the bugs crawling on the floors and creatures in the walls! The Brinkman Adventures show many miracles that can and do happen. There is a lot of humor throughout the stories too. As a family that raises chickens, the whole part of the rooster story had my children cracking up! There are parts that are sad as well. My heart broke for the family when they are talking about the loss of their unborn twins. There are some parts of the stories that are a little intense, but there was nothing that my children couldn't listen to.
We have very much enjoyed listening to The Brinkman Adventures!
To see what my Crew Mates had to say, click on the banner below.