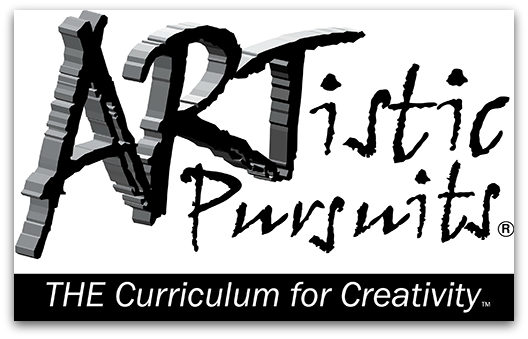 Do you feel inadequate when trying to teach art to your children? I do. I am not at all talented artistically, but I think art is a very important subject t teach to children. And it can be so much fun! I am thankful we had an opportunity to use and review an art curriculum designed for use in the homeschool Sculpture Technique: Model from ARTistic Pursuits.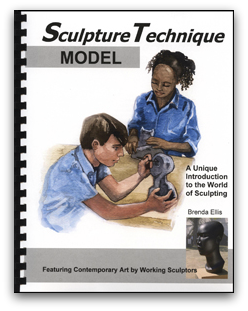 Sculpture Technique: Model is one of the newest books from ARTistic Pursuits. It was designed for children ages 11-18, but younger ages can use it with parent help. Sculpture Technique: Model builds on skills taught in Sculpture Technique: Construct, but it can be used as a stand alone book as well. The book is split up into three different units:
Unit 1: Creating Mass With Putty
Unit 2: Creating Scale With Clay
Unit 3: Creating Surface With Fiber
Each unit has a description about that unit, materials list and descriptions, 3-5 projects with step by step illustrated instructions, and an end of unit evaluation. The book also contains a reading called The Road to Creativity, evaluation answer sheets, course description and suggested credits, and a suggested classroom schedule.
ARTistic Pursuits has a lot of information on Sculpture Technique:Model . By clicking on the link you can see the supply list, table of contents, how to use the book, and sample pages from some of the lessons including a sample of an end of unit evaluation. Check out these pages! It will give you a great idea of this course!
You can purchase Sculpture Technique: Model for $47.95. ARTistic Pursuits has a wide selection of books available from ages Pre-K-High School.
I was so excited when I saw the two new books from ARTistic Pursuits. We had an opportunity to use and review The Elements of Art and Composition. Our art classes have recently ended and although I have been able to come up with some projects for my younger children, I just did not know what to do with my 10 and 12 year olds. When I saw these books, I knew I had found my answer!
Since the books are geared for 11-18 year olds, I had planned on just letting Nick (12) and Alex (10 1/2) work on these on their own, but when the art supplies came, the rest of the children were so excited I decided to let them all give it a try.
We decided to start with Unit 2: Creating Scale With Clay. We planned on working once a week on ARTistic Pursuits. The first week we would read through the lesson and create the sculpture. Then, since you have to let it dry for several days we would paint the sculpture the second week. In this section of the book there are 4 projects so at a pace of 2 weeks er project would take about 8 weeks to finish. The amount of time spent on the projects varied. My younger children finished first of course with the older two boys spending around an hour or a little longer on their sculptures.
I discovered that since I was helping the younger children, I did not get as many pictures as I wanted because my hands were in clay or paint. But I did get some good ones.
Pinch Pots
Slab Sculptures
There are only three of those because as I was setting them out and getting the paint ready my 3 year old decided she was going to "help" and dropped the others and broke them.
Coil Sculptures
We love Sculpture Technique: Model! I have never seen an art curriculum anything like this before. The projects are awesome. We have loved creating scale with clay and cannot wait to do the other units. I cannot wait to try creating surface with fiber myself! The photographs and illustrations of completed works are amazing along with the descriptions and definitions of what you are learning. The directions of each project are written very clearly in a step by step manner, and each step is illustrated. Although the technique and methods are described clearly, there is plenty of room for the students creativity to shine through. They can make each project their own. I liked too that the list of tools that are needed are shown and described but also there are suggestions for around the house items that you can use instead.
I obviously worked on these projects with my 5,7,8,10, and 12 year olds, but you can easily give this book to ages 11 and up and they can work independently through it. It is written to the student in a conversational manner and needs no additional instruction. Also, many art courses are only worth .5 of a credit, but by completing this course, students will have earned one full credit.
I have been impressed with the art my children have created even though this book was designed for students much older than several of them. We look forward to completing the two other units in Sculpture Technique: Model and other books by ARTistic Pursuits!
Members of The Crew reviewed a variety of books. To see what my Crew Mates had to say, click on the banner below.