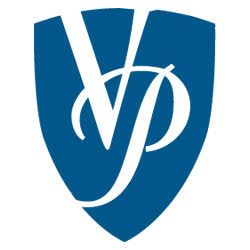 We have been excited to have an opportunity to use and review a one year family subscription to VeritasBible.com from Veritas Press.

VeritasBible.com is an online program that teaches children the Bible using stories, games, music, and a variety of activities. The family subscription gives up to 5 students access to all of the courses allowing students to work at their own pace. At this time there are 3 different courses: Genesis to Joshua. Judges to Kings, and The Gospels. Chronicles to Malachi and Job and Acts to Revelation are coming soon. Each of the courses covers 32 Biblical events.
A free trial is available. No credit card information is required. Single student pricing is $9.95 a month or $99 annually and the family plan is $19.95 a month or $199 annually.
We decided to start our study with Judges to Kings. I set up an account for my four youngest children (5,7,9,and 10.) In Judges to Kings students will learn about the early years of the people of Israel, the cycle they followed during the time of the judges, through the kings and the exile to Babylon. Stories are told through Levi, whose inventions don't turn out the way he plans, and his family plus the animated Vasko the frog and Pallu the badger. Each lesson has a variety of activities. Tests and quizzes are included. You must score a passing grade to move on to the next lesson but the scores are not saved in the program. You can go back and redo parts of the lessons if you wish, but you cannot skip forward. You can stop in the middle of the lesson and pick up the next time where you left off. It takes us around 30 minutes to complete a lesson.
High speed internet is required to use these courses. But, I live in the country and have very slow internet. It is considered high speed for my area but it is barely faster then dial up and runs through my phone line. I do not expect these types of programs to run as well on my computer as they would for someone who has faster internet. That being said, we have had very good results using VeritasBible.com. The only issue we have is playing the memory song. I have to pause the video and let it "load" completely before I can play it. This takes a few minutes but then we can listen to the song. I mention this because if you have slower internet, you may still be able to use the course. Try out the free trail and see how it works for you.
Setting up the account and adding your students is very easy. Once that is done, whenever you log in you click on one of the students, then choose which section you want to work in. Once you click on that you will be taken to a map of where you are in the lesson.
There are a variety of activities in each lesson. There are videos to watch.
Games to play.
Activities to complete.
The memory song.
And more!
My children have absolutely loved using VeritasBible.com. Their favorite part is the games (of course!) They also enjoy watching the videos and the characters that are in them. They enjoy the different activities in each lesson. The variety of the activities is really good and there is a ton of review built in to each lesson. They love the interactive features of the map. They only part they do not love is the song, but it is designed to help you remember the events and every one of my children can repeat the entire thing.
I like the timeline and mapping questions that are included. The program is very thorough and does a good job not just explaining what is going on at that time but putting it in historical context. I though that even the more difficult topics to address (let's face it history isn't always pretty) were hadled really well.
The only questions we struggled with was the dates. I have not seen the dates for each lesson shown in the lesson until they are asked the questions. They give it their best guess the first time they are asked so they can see the answer and remember. Veritas Press does offer Bible Flashcards to go with each course being taught and I am guessing that the dates are listed on the flashcards, We did not receive those for this review, but we have used the history ones and they are beautiful!
Interestingly, using this course with the children came at a great time for me. I have had to fill in for a Sunday School Teacher who has been ill. Usually I teach pre-k and k but I was needed in the 1-3rd grade class with no advance notice and a brand new curriculum. You'll never guess what we were studying. It was the Judges! I was well prepared to teach these lessons after watching them with the children.
VeritasBible.com has been great for our summer school! Members of The Crew also reviewed the Self- Paced Bible Courses. These are the same courses used in VeritasBible.com subscription except you only have access to one course for a year for one student and the program stores the grades. To see what my Crew Mates had to say, stop by the Crew Blog!