Our latest review has been a subscription to LearnBop for Families from LearnBop.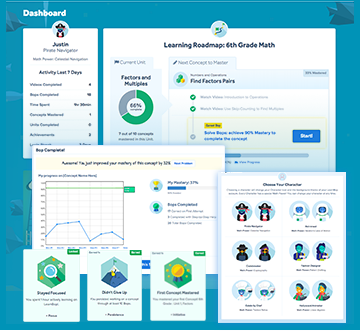 LearnBop is a complete, online, self paced math curriculum for grades 3-12. They also have subject content in areas such as: geometry, measurement and data, the number system, statistics, and more for grades 1-8. They offer a single student plan, or a family plan. The family plan is for up to 4 students. You can choose to subscribe month to month or pay for the entire year.
To start the program, first you choose a learning roadmap for your child by grade level (3-8) or Algebra 1, Algebra 2, or Geometry. The program then checks what the student knows by giving them a warm up and personalizes their roadmap based on the answers. There are instructional videos for each lesson to show the concepts they will be learning. They then answer questions. Once they achieve mastery in a subject area they move on to the next concept. If they have trouble with any of the questions they are explained step by step.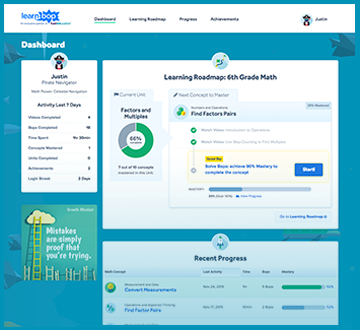 Each student has a dashboard that shows what area they are working in, how many videos they have watched, how many bops (questions in a certain area) they have completed, how long they have spent on the program, achievements that have been awarded, the percentage of the unit that has been completed, and more.
The parent account shows all of this information for all of the children on the account so you can see at a glance how your child is doing in the program. You have the ability to switch your child's roadmap at any time. If for instance you start them in the 3rd grade level and it is too easy you can switch them to 4th grade. You also do not have to follow the units in order, you can skip forward or backwards.
My review was for the family plan. I had one child working through the 3rd grade, one in the 4th grade, and I was working though the Algebra 1 level.
I really liked the video lessons and the ability to see each problem worked out step by step if you happened to get it wrong. You also could ask for a hint if you needed help. I loved the dashboard and the ability as a parent to see exactly where you child is at and how they have done. I like that you can switch you child to different areas whenever you want to. This program really customizes each child's learning experience.
I did run into several issues in the Algebra 1 program that were very frustrating. Answers that were correct were marked incorrect. Going through the step by step part of the solution showed the correct answers that I had already chosen, but going back through the problem again marked it incorrect. I had to hit show answer to get through the problem but that did not give me credit and the exact same problem was given to me the next day when I tried to complete the section and I had the same issue. I also had issues with numbers that were in tables in the question were different in the step by step solution causing me to get the answer incorrect. You can send a report if there is an issue with the problem but I never received any email from the company in regards to any of the problems I reported. It did send an email to the parent account showing me that my student encountered a problem but I do not know whether or not the issues were resolved. We did not have any problems with the 3rd or 4th grade sections that we worked through.
To see what my Crew Mates had to say, stop by the Crew Blog!