I am always looking for great Christian fiction to read aloud to my children. Recently we had an opportunity to read and review The Glass Castle by Trisha White Priebe and Jerry B. Jenkins from Shiloh Run Press.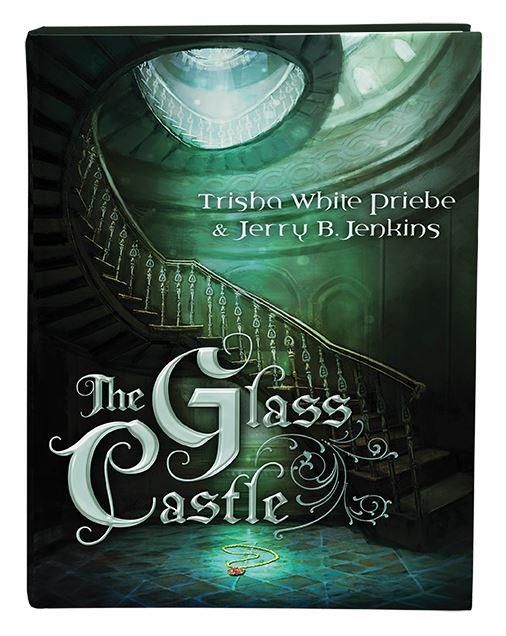 The Glass Castle is a 256 page hardcover book that is recommended for ages 10-14. You may recognize the author's names. Jerry B. Jenkins has written over 160 books and is best known as a co-author of the Left Behind Series. Trisha White Priebe has written many magazine articles along with the book Trust, Hope, Pray: Encouragement for the Task of Waiting.
In The Glass Castle, Avery who has just turned 13 years old, is kidnapped and taken to the castle where she finds many other orphaned 13 year olds. Her brother Henry was with her when she was taken, but she does not know where Henry is now. The 13 year olds in the castle are fed and clothed and have jobs to do. They cannot be seen by any adults except the old woman who brought them there and they are not allowed to go outside or even look outside. Avery is determined to do what ever it takes to find her brother and return back home to her father.
The king is dying and worried over who will replace him marries Angelina. The kids in the castle including Avery and her friends Kate, Tuck, and Kendrick are able to know everything that goes on in the castle. They also take charge of the kids in the castle, uniting them and giving them hope for their future. They need to solve the mystery of what is going on in the castle before it's too late.
I have been reading The Glass Castle aloud to my 10 and 9 year olds with my 7 and 5 year olds also listening in. This book makes a great read aloud because the chapters are very short and also because each chapter ends in a suspenseful manner making the children want me to read just one more. The book is suspenseful (it really made me want to read ahead!), but the children did not find it at all scary. People do die but not in a gruesome manner. There is a bit of teenage romance which honestly I can do without in books for this age range but it wasn't overdone or inappropriate.
Here is what my boys had to say about the book:
Christian: " I really liked The Glass Castle. My favorite part was when Tuck became king of the kids. I did not like the ending or that I have to wait until this fall for the next book."
Anthony: " My favorite part was when Avery left the castle to go back home and the things that happened to her there. I did not like that the ending was so dramatic and that we have to wait to read the next book to find out what happened."
We all enjoyed The Glass Castle and can't wait until The Ruby Moon comes out so we can find out what happens next.
To see what my Crew Mates had to say, stop by the Crew Blog!