Reading Kingdom
is a fun online reading program that teaches children ages 4-10 to read and write to a 3rd grade reading level. I first heard of Reading Kingdom when I had an opportunity to review it with Alex in 2011. Then in 2012 I had an opportunity to review it with Anthony. Both Alex and Anthony had great success with Reading Kingdom, so I was pleased to have an opportunity to review it again this year, this time with Christian (6.)
Reading Kingdom was created by Dr. Marion Blank, Director of the Light on Learning Program at Columbia University and one of the world's leading experts on reading. It is the only online program that uses all 6 skills necessary for reading and writing success: sequencing, motor skills, sounds, meaning, grammar, and comprehension. Reading Kingdom can be used alongside any reading curriculum a child is already using, or as an independent curriculum.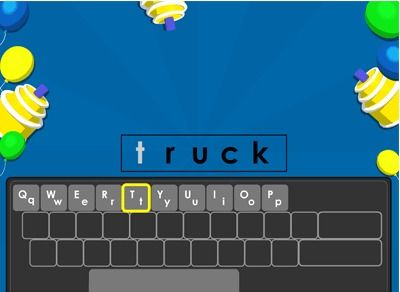 Reading Kingdom is designed for children to complete independently after a few sessions of getting used to the program. Parents are asked not to assist their children because the program is customized to the child and changes based on the child's responses. The program begins with a getting to know the mouse and keyboard section for those who are not comfortable with the mouse and keyboard. Next is an introductory assessment to see whether Seeing Sequence or Letter Land is needed. If the skills survey shows the child needs help with visual sequence they will begin with Seeing Sequence format, if it determines they need additional help with the keyboard they will be taught in Letter Land format. Next is a skills assessment to see which level the student needs to begin. There are 5 levels in Reading Kingdom with 6 books in each level. The first level begins with simple words and increases with difficulty as you move through the levels using a fun, game like format. All of the words needed to read each book are taught prior to reading the book. The program will skip words that the child already knows. Each session takes around 15-20 minutes and it is recommended that you use the program at least 4 days per week. The length of time it takes to move through each level will depend on the student's progress and how many days a week they work on the program.
Parents can easily see their student's progress by logging in. They can see exactly how much of the current level and program the child has completed, and whether or not their work in that level needs attention, or is good, very good, or excellent performance. Parents also have the ability to increase the response time for the child in the program, or email Reading Kingdom to have the child's level in the program changed. Parents also have the option to have a weekly progress report emailed to them.
To use Reading Kingdom, you need to have a computer with a mouse, and an internet connection. You need to have a web browser and Adobe Flash Player, a free program. You can see sample lessons by clicking
here
, or sign up for a 30 day free trial
here.
After the 30 day trial Reading Kingdom costs $19.99 per month for one child or $199.99 per year. Additional children get 50% off $9.99 per month or $99.99 per year. You can cancel your subscription at any time.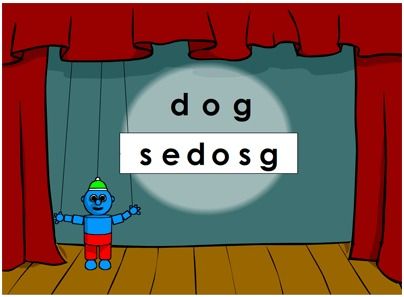 I received a subscription for 3 children. So I am using the program with Alex (9), Anthony (8), and Christian (6.) Anthony continued where he finished off last year in Level 3. Alex hadn't used the program in 2 years, so I had him retake the skills assessment and the program placed him in Level 2. I was surprised it started him that low, but he struggles with reading, and I thought at the very least he could use some review and knew that the program would adjust if he showed that he already knew the words that were being covered. Christian started at the beginning because he had never used the program before. The program placed him in Letter Land which helps with keyboarding skills, but having quite a bit of experience with the program, I didn't feel that he needed additional practice and I requested (by email) that he begin at Level One. This request was processed by customer service very quickly and we were all set to start Level One. The boys have been using the program 3-4 days per week for about 15-20 minutes per day. Anthony and Alex can use Reading Kingdom completely independently, but because Christian had never used it before, and he can be easily distracted I sit with him for each of his lessons. I did make an adjustment on each of the children's accounts to increase the response time by 50% to give them longer to answer.
One of the things I like most about Reading Kingdom is that it doesn't just focus on large or difficult words. It also teaches the little words that children need to know like "the" or "of." I also like that it teaches writing (in the form of typing of course) correctly complete with capital letter and correct punctuation. I love the immediate feedback that children get while using the program. If they get it right, the program congratulates them. If they get it wrong they are shown what they need to do to get it correct. I love that you can see at a glance how the child is doing. Anthony and Christian love earning points and seeing what will happen on their passports. It is a great incentive to keep them motivated to do Reading Kingdom. I think the program is fun for kids, but not over the top with a lot of distracting extras or bells and whistles. We do love the interactive features of the program. The length of the lessons is the perfect amount of time for the children to learn what they need for the lesson, but not too long that they get bored.
I mentioned above that I sit with Christian because he doesn't always pay attention to what he is doing. With this program the children need to put in a completely correct answer within the allotted amount of time. If they are distracted or not paying attention to what they are doing, the program cannot accurately tell what the child knows, so if you have a child who distracts easily, you may want to sit beside them to keep them on track. Another thing Christian struggles with at times is pushing down the letter key and holding it too long. If he does this, the program thinks it is wrong. So I have to remind him to tap the key gently and lift his finger quickly. Also, one thing I have noticed with my children is that it is important to stay consistent with the program. We had company come and took several days off. When we started back up, Christian struggled a bit. I think it would have been much better if I would have carved out the 15 minutes per day that he needs to do Reading Kingdom to keep him more on track.
To see what my fellow Crew Mates had to say, click on the banner below.