Lamplighter Publishing
has a mission to "develop Christlike character one story at a time." Their books are more then just wholesome stories, they strive to demonstrate traits such as courage, hope, and loyalty. Lamplighter stories uphold a Christian worldview and reflect the character of a loving God. I recently had the opportunity to read and review
The Secret Bridge
by Amy Le Feuvre.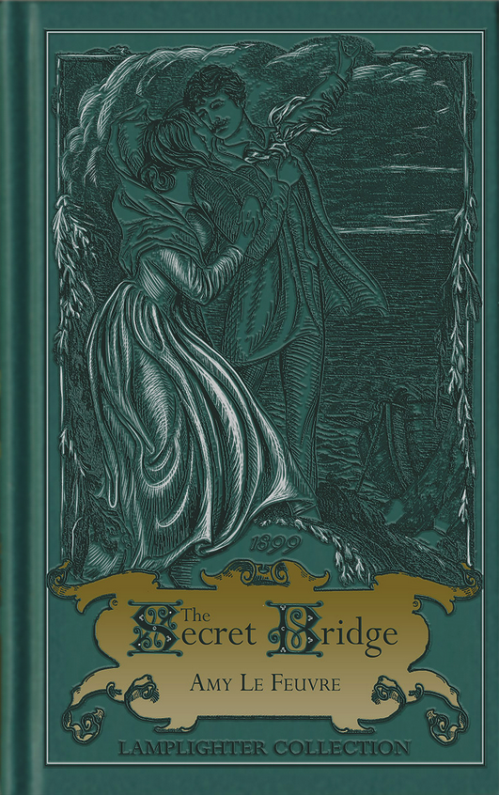 Amy Le Feuvre was born in London, England in 1861. She was a well known author in her time for writing books with a strong Christian message. The Secret Bridge was written by Amy in 1899. Some of her other books include: The Captain's Sword, Jill's Red Bag, The Locked Cupboard, Me and Mr. Nobbles, Probable Sons, A Puzzling Pair, A'Strordinary Little Maid, Teddy's Button, and An Unexpected Offer.
The Secret Bridge is a 272 page, hardcover book, split up into 20 different chapters. Bridget is heart broken when her father dies. She travels aboard ship from Ceylon to England to go and stay with her last living relative. While on the ship she meets Godfrey Bullingham. When they arrive in England Bridget discovers her uncle too has died and she is all alone in the world with very little money left. Godfrey offers to marry her but she does not want his pity.
After a short while, the two do marry and Godfrey takes Bridget to an old farm in the country to live while he must leave for a year to go back to his ship. Bridget learns she must keep their marriage a secret but she does not really understand why. As more time passes she finds that there are more secrets to keep and many things going on that complicates her life. But even though she does not know God, she is told to "Acquaint thyself with Him" and she is determined to do so as she unravels the mysteries that are surrounding her.
I love to read. When this book arrived I just could not believe how beautiful it was! The front cover and spine are gorgeous and the book feels wonderful to hold in the hand.
The beauty continues within the book. Inside you will find that the first letter of each chapter is done in calligraphy and the top of the page is decorated as well. There are sections of hand written letters within the book that adds to its charm. There are also a few illustrations included in the book.
The story itself is intriguing and kept me reading. I didn't want to put it down. It is a very wholesome and has Biblical principles woven throughout the book. It also keeps the reader curious about what is going to happen next and how all of the issues are going to be resolved. The general theme is about becoming better acquainted with Christ and wait for him as a bride waits for her bridegroom, but it also emphasizes honesty and why we shouldn't let things like bitterness and anger fester in our lives.
Since The Secret Bridge was written in 1899, some of the vocabulary can be challenging. You just do not hear words like loquacious used very much in every day conversation. The publisher has put some footnotes at the bottom of the page giving the meaning of some of the more challenging words. There are also footnotes to referenced Scripture. I think these are a nice touch.
The Secret Bridge is recommended for ages 12 and up. I think this is a good age range for the book, although 12 year olds who are not strong readers may struggle with some of the vocabulary. I think the story will appeal more to girls then it will to boys. I thoroughly enjoyed it!
To see what my Crew Mates had to say, stop by the
Crew Blog
!