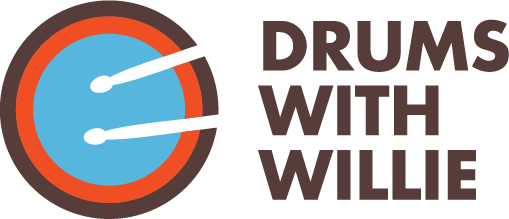 My 11 year old has been very interested in drums. We have a drum set that we bought for him, but have not been able to find anywhere for him to have drum lessons. I was excited that one of our recent reviews was drum lessons from JazzEdge. Over the last several weeks we have been working on a review of DrumsWithWillie.
DrumsWithWillie brings the drum instructor into your home at your convenience. Lessons are streamed on a computer or tablet so internet access is needed. A basic drum set is recommended with a kick drum, snare, high hat, one cymbal, and a set of drum sticks. DrumsWithWillie can be used with drummers of varying skill levels.
Core Drums starts with information on being a drummer, learning how to change and tune a drum head, and how to choose a location and set up your drum kit, and how to hold your sticks.
Level One is for the beginner. In Level One you will learn how to read music, and improvise and create your own music.
Level 2 continues where Level One left off. In Level 2 you will continue working on rhythm, technique, music reading, improvisation, and playing songs.
Level 3 will help you become a well rounded drummer by improving on technique and incorporating original music in a variety of styles.
Each level contains 6 units and uses this 6 Step Cycle:
Technique
Rhythm
Ear Training
Reading Music
Song
Improvisation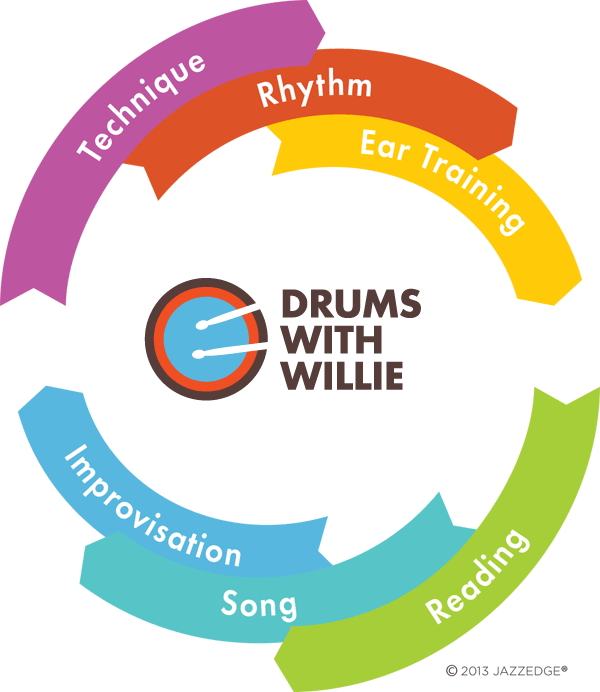 Each lesson has a video to stream. Videos vary in length. Also you will find music to download in PDF format and a quiz for each unit. Lessons can be repeated as often as you need.
Your purchase of DrumsWithWillie gives you lifetime access to all of the levels. You can either make 3 payments of $99.97 or pay one one time payment of $299. You can sign up for a free lesson here.
The first thing I want to mention about our experience with DrumsWithWillie is that we have very slow internet speed at our house. They call it high speed but really it is just a step faster than dial up. When you live in the middle of nowhere and your neighbors are cows though you take what you can get! I have had no issues at all streaming the videos. We have not even had a lag or delay. Alex has viewed the lessons on our laptop and on the iPad. It is best if you can have your device at the drums with you so you can play along with the lesson, but if you just cannot set it up that way, you can watch the lesson ahead of time and then go and play the lesson. We did have a bit of an issue with the videos not being very loud. Even with the volume turned all the way up Alex could not hear very well, but we hooked up some speakers to the laptop and that was a big help.
We started off with Level One. He watched one lesson per week and practiced 2-3 days per week. I love the convenience of having the lessons whenever you want and the ability to redo a lesson multiple times if needed. In the first unit of Level One, when Alex got to the song lesson, he watched it multiple times over a period of several days so he could master each part before moving on to the next part. The videos do a great job explaining and showing the rhythms, techniques, and skills needed to learn to play the drums.
One thing that I have noticed is that while it is great that the lessons can be done at your own convenience, if you are not disciplined and dedicated to making it a priority, it can be pushed aside easier than if you had a set day and time you were going to lessons. I think setting aside a specific time of day to do the lessons and practice and sticking to it as much as you can is a necessity. We have started to implement that this week because Alex is not practicing as much as he needs to. He enjoys the lessons and does a great job, he just has a hard time remembering to go and practice.
I had an opportunity to test out their tech support during the review period. There is a chat option that you can use during regular business hours. I was able to to chat instantly about my issue and they were very helpful in trying to solve my problem.
I am so thankful that he is able to learn the drums at home and he will continue working on DrumsWithWillie!
Members of The Crew reviewed DrumsWithWillie, PianoWithWillie, and Easy Piano Basics. To see what my Crew Mates had to say, click on the banner below.