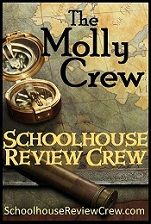 The Molly Crew is a part of the Schoolhouse Review Crew, but instead of focusing on homeschool reviews, the Molly Crew reviews household items. Recently, I was given an opportunity to review the book
Couponing Made Simple
by
Christi the Coupon Coach.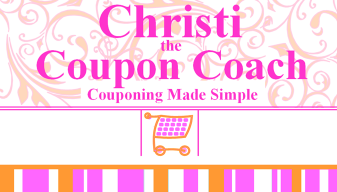 Christi the Coupon Coach is a wife and mom to 4 children. She developed an organizational system for couponing out of her desire to be a good steward of God's money. Her system is not "extreme couponing" but real couponing for real families. Many people have a desire to use coupons and save money, but often they become confused and overwhelmed at the process, Christi wrote Couponing Made Simple to give people an organized, step by step plan to follow to start couponing successfully.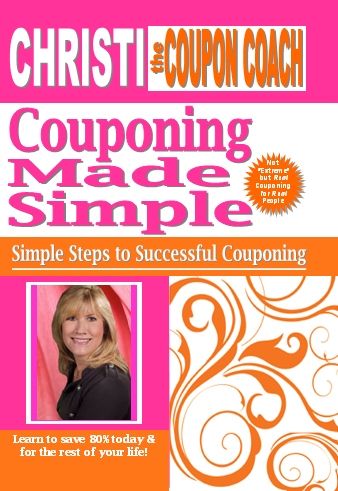 Couponing Made Simple has 10 chapters:
Chapter One: Success Stories
Chapter Two: A New Way to Shop
Chapter Three: The Language of Couponing
Chapter Four: Organization System
Chapter Five: Step by Step Process
Chapter Six: Tips and Tools
Chapter Seven: Couponing Ethics
Chapter Eight: Networking and Communicating
Chapter Nine: Bonus Section
Chapter Ten: Beyond Couponing
Couponing Made Simple is 134 pages and available to purchase in both paperback ($18.00) and Kindle ($4.99) formats. This book is an easy read for anyone interested in saving money using coupons.
As a stay at home mom of a family of nine, I am always on the lookout for ways to save money. Groceries are our biggest expense every month. I had attempted using coupons in the past, but during my 7th pregnancy, I became overwhelmed with the process and gave it up. I was interested in reading Couponing Made Simple because I wanted to get back into couponing. With the ever rising price of groceries, and 7 growing children, I want to be able to save as much money as I can, or get as many groceries possible with my grocery budget.
I read through the book very quickly to get a general idea of the process, and then went back and read through it a little slower to let it all sink in. I found it a pleasant and easy read. Throughout the book Christi gives a lot of success stories with photos to show exactly what you can do with coupons. The chapters are broken down into easily digestible parts and it has a very conversational tone. I thought the chapter on the Language of Couponing was very helpful, and was very happy to see the section on couponing ethics. The step by step process of organizing coupons and finding match up deals is easy to follow and understand if you choose to go with Christi's suggestions, if not it gives you a great starting point and ideas for for working out your own system.
There are some couponing challenges for me that makes it hard to follow all of Christi's suggestions. We live in a rural area with no drugstores, so I cannot take advantage of those deals. Our local grocery store does not allow "stacking" of multiple coupons so my best option to to combine sales with a manufacturer coupon. Our Sunday paper is $2 so it is not feasible for me to buy as many papers as she recommends. I shop with all 7 of my children, so bringing the coupons in a box and accordion style folder to be stored on the child seat and hung from the back of it will not work for me since I have a baby in the seat and several other children to keep track of.
Even though I have some couponing challenges, I have benefited from reading Couponing Made Simple. The very first week after I had completed the book and bought the Sunday paper, I got a store ad in the mail for a store I had not shopped in in years. I was delighted to see that many of the sale items I had coupons for! Since this store is across from where we usually shop, it was very easy for me to shop both stores, and reward the children for good behavior with the bags of M&M's I bought that were on sale, plus I had a coupon : ) I was very pleased with my first shopping trip and inspired to continue.
Before sales and coupons $107.87
After sales and coupons $55.93
Savings of $43.19
Before coupons $50.17
After coupons $36.65
I have been very pleased with my savings! And even though I cannot use Christi's organizational method at the store, I modified it a bit to make one that works well for me. II have been very pleased with the amount of groceries I have brought home for the money and have definitely been inspired to continue couponing. I can't wait to get to the point where I am only buying items that are on sale and I have coupons for.
To see what my Crew Mates had to say, click on the banner below.