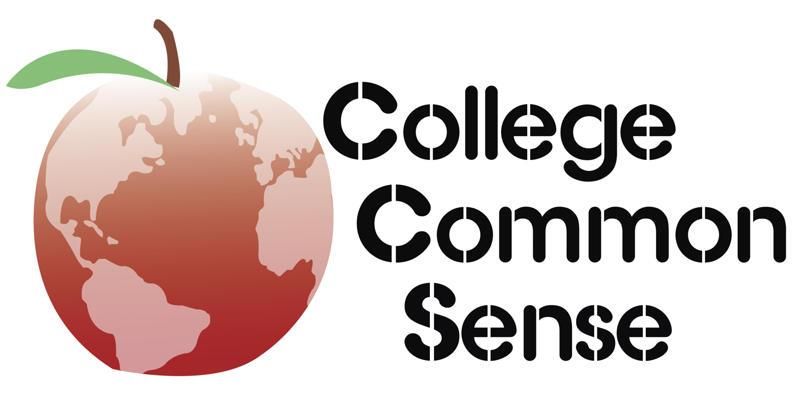 College seemed so far off when I started homeschooling my oldest in the 3rd grade. But, she is graduating next year! There are so many things to think about and prepare for when thinking about college. As parents, it is our responsibility to help guide our children through the process and we need to know how to find the information we need. I was excited to have the opportunity to review
Going to College and Paying for It Online Video and Workbook
from
College Common Sense.
Going to College and Paying For it is a product that is for anyone who has children. There are activities for children elementary age and up, but most of the information for the younger children would be primarily for the parents. After purchasing the online version, you have to go to the College Common Sense website and log in to access your videos and PDF files. There is an introductory PDF file you need to read with basic instructions for finding the activity suited for the age group(s), ages 6 and up that you are working with: Group A Elementary Age, Group B Middle School Age, Group C High School Age, and Group D College Age and also necessary supplies: videos, workbook, spiral notebook, and a scholarship binder. Then you need to reach each PDF file and watch each video in order. There are 6 different videos:
The Big Picture
How Financial Aid Works
All About the Free Money
The System that Works
You in the Process
Pull It All Together
There is approximately 2 hours of video time. The PDF workbooks vary in size for each section and altogether is 33 pages long. The workbook pages contain an overview of the information being covered in the videos and activities for each of the age groups. The activities vary for each section and some may not be able to be completed right now (such as filling out your FAFSA if you are not a senior) but are good to know for when you need them. Some of the activities include: campus tours (information about what to do before and during the visit are in the workbook), filling out the FAFSA, questions to ask yourself before you apply to a college, cost of attending worksheet, All About Me notebook, and scholarship binder.
You can purchase the Going to College and Paying For it online Video and Workbook for $25 for 12 months of access. If you prefer you also can choose to purchase a DVD and physical work book for $50 plus $5 shipping.
On the College Common Sense website there is a lot of helpful free information. You can sign up for a free
newsletter
,
lesson plans
, and find links to other helpful
information.
I mentioned that my daughter will be graduating next year so I have been working on this review along with her to get a better idea of how the whole process is supposed to work. I signed up for the free newsletter and monthly lesson plans on the College Common Sense website. When I received our log in information, I started out by printing off the PDF files,reading through them, and then watching the videos so I would have a good overview of the information before turning it over to Chelsea. Then she read through the PDF's, watched the videos, and completed some of the activities to go along with them.
Depending on the age of your child, you can move as slowly or as quickly as you would like through the program. College Common Sense says it is never to early to begin getting prepared for college and there are available scholarships for children as young as 6 years old! If your child is younger you can move slowly watching one video segment a month and getting a general idea of how the process works. Since Chelsea is a junior and college is rapidly approaching, we went through the reading and watching the videos much faster, one per day. Then we went back and reread the material, watched the video segment again and began working on some of the exercises at a much slower pace choosing one thing to focus on each week.
There is quite a lot of information to absorb and it is definitely beneficial to read through it and watch the videos more than once. I learned quite a bit of information about the FAFSA, scholarships, and the way Financial Aid works that I never knew before. I really liked the idea of the Scholarship Binder and the information she includes about putting that together and working on scholarships that will apply to you. The information about Campus Visits and what questions to ask before you apply to a college or University were also very helpful to us.
The videos are not overly "fancy" or high tech. The information is presented to you in a straight forward, matter of fact manner. There were some point during the viewing of the videos that the audio seemed to be out of sinc with the visual, but that may have been due to the speed of my connection. At the end of each section, the videos just stop. I found that a little strange that there really isn't any kind of closing to the sections.
The free lesson plans really add on to what is contained in the program. The workbook does not contain that many assignments for the different age ranges, but the lesson plans have different activities that if you choose to you can do with children of all ages that will enhance what you are learning. Each week you will get an email with suggested activities. Week 2 for February suggested for all ages: taking your children to a College Fair, involving them in different activities to figure out their likes and dislikes,and a video (found on her website) to view with an assignment for their notebook. Seniors were also supposed to apply for a FAFSA pin,and take ACT and/or SAT if they had only taken it once. Freshman and Juniors were suggested to take ACT/SAT and research colleges and set up a visit.
To see what other Crew Mates had to say click on the banner below.

Disclaimer: I received a free copy of this product through the Schoolhouse Review Crew in exchange for my honest review. I was not required to write a positive review nor was I compensated in any other way. All opinions I have expressed are my own or those of my family. I am disclosing this in accordance with the FTC Regulations.