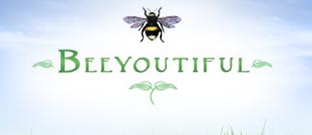 When I became a part of the Schoolhouse Review Crew, I never in a million years would have thought that I would have an opportunity to review make-up!
Beeyoutiful
carries several product lines that offer "healthy living for the real world." Over the last several weeks I have had an opportunity to use and review one of their fairly new product lines, mineral make-up from
Beeyoutiful Skin.
Beeyoutiful Skin Mineral Make-up was made because of there was not any product on the market that the company felt comfortable recommending that was all natural. Their mineral powders are made from crushed minerals extracted from the earth's surface that are safe for the skin. The make-up is completely natural and contains no chemicals, fillers, or preservatives. It is made up of 100% minerals and is also is gluten free. To keep the make-up in its pure and natural state, the entire product line is all powder. Their make up includes a variety of
foundations
$25.00 each, beautiful
eye colors
(which by the way can also be used as lipstick colors but more on that in a minute) $10.00, and
blushes and bronzors
$16.00. They also carry
make-up brushes
and
skin care items
. You can purchase items individually or they also offer 3 different types of
packages
.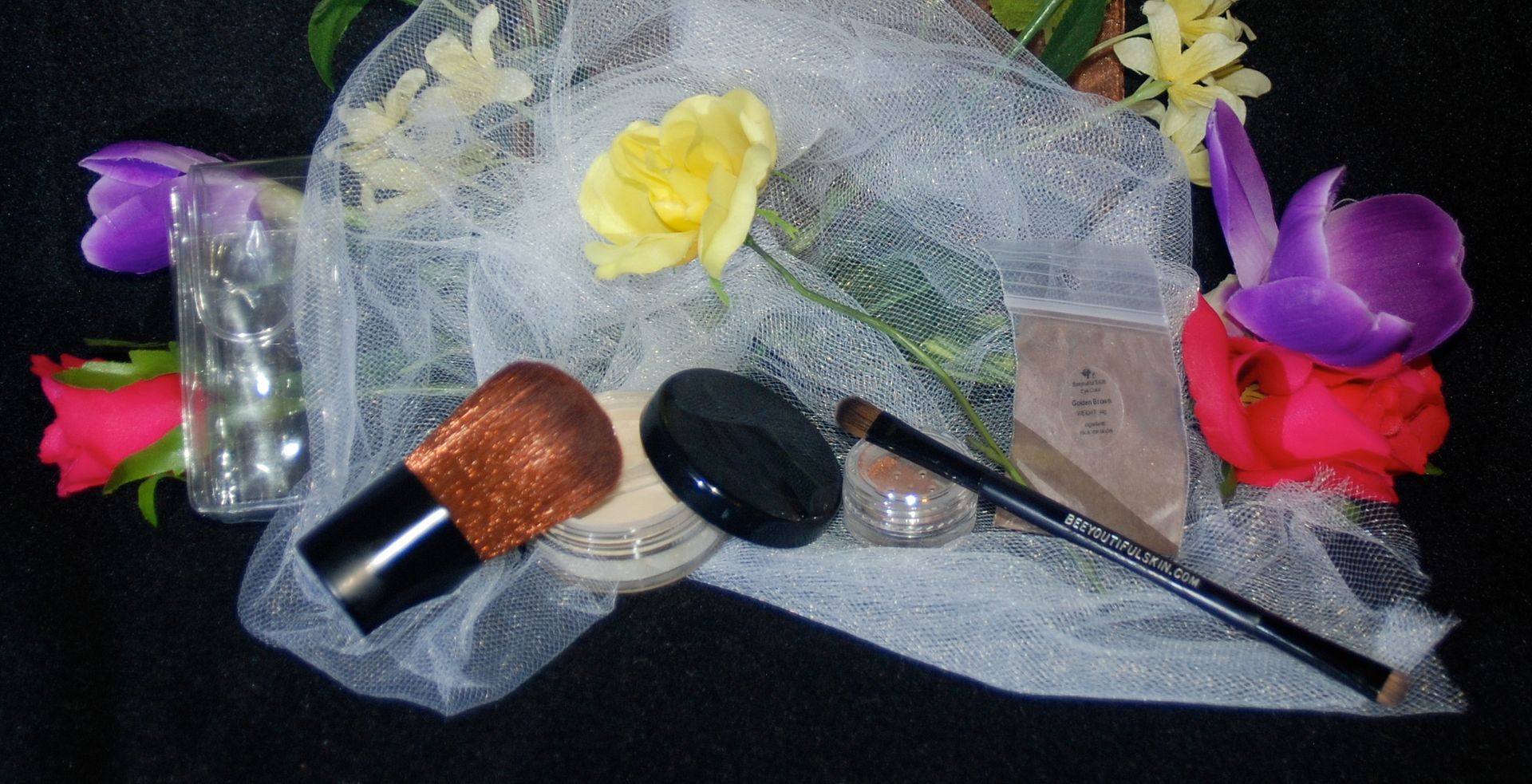 You can find a foundation color chart
here
.
You can also purchase samples of any of the products
here.
View how to videos
here.
I had an opportunity to view the color charts and choose 3 samples of foundations. I was really glad that I had a chance to use the samples first because the shade I thought was going to be the best for me was not. My second choice was much better. After receiving and trying out the samples I chose a foundation color, and eye color, and a second eye color that would also be appropriate to use as a lip color. Then I waited eagerly for the make-up to arrive.
The package I received contained 1 foundation brush, 1 combo brush, 1 how to DVD, Felicity Foundation (in an amount designed to last through the 6 week review period) , Moss eye color (in a special size designed to last through the 6 week review period), and a sample of Pink Rose Dust eye color that I actually used as lipstick all in a pretty drawstring bag.
This was the first time I had ever used an all powder make-up line before, but was intrigued by the concept, the fact that the make-up was all natural, and the colors were beautiful! The DVD with the make-up techniques were very helpful. I do not use moisturizer nor did I have their recommended toner to spray on before buffing in the powder, but instead brushed it on while my face was just a bit damp and then brushed on a little more when it was completely dry. A little bit of the powder goes a long way. The foundation covers very well and I did not feel like I was wearing make up at all. The eye colors were as beautiful in person as looked on the website. I was amazed at how many uses the "eye colors" could be. Everything from an eye shadow or eye liner to a lip gloss or lip stick. Most lipsticks usually dry my lips out but the mineral powder mixed with a little water and put on actually made them feel soft and didn't make them dry at all. The make-up brushes are of very high quality. The foundation brush makes it possible to easily spread the powder across your face rapidly. The combo brush can be used for applying your eye shadow, eye liner, or lip gloss easily and accurately.
The containers that the make-up comes in are much smaller than what I expected them to be. The mineral make-up contains no fillers and because of that a small amount will last a long time. I received a very small amount even though the container size is the same as what you would receive when you order. The amount of make-up I received was supposed to last throughout the review period of 6 weeks and it lasted almost exactly 6 weeks. The container for those who are ordering will come full so it should last for quite a long time.
To see what other crew mates had to say click
here.
Disclaimer: I received complimentary make-up products in order to write a fair and honest review. I received no other compensation.