Does your family enjoy listening to audiobooks?
Brinkman Adventures
is a series of dramatized audiobooks of true missionary stories told through the fictitious Brinkman Family. We recently had an opportunity to review
Brinkman Adventures Season 4
.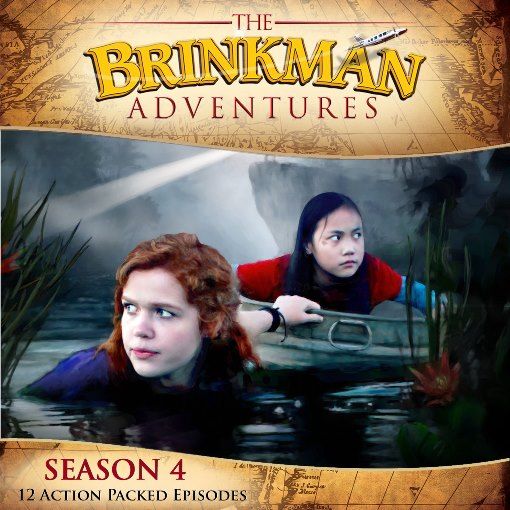 You do not have to listen to previous seasons of the Brinkman Adventures before listening to Season 4, but you may want to. Brinkman Adventures Season 4 has 12 episodes that are around 25 min each for over 5 hours total of listening:
A Paradise Lost
Remember Nhu
Aisha's Fear
Heart Song
The Crashed Kitchen
Crisis in the Congo
The Mysterious Palm Feller
War of the Raccoons
The Five Guys
Toughest Man
Cambodian Quest
What Brings Us Together
You can purchase Season 4 as a set of audio CDs for $31.99 or purchase it as a download for $25.99.

We enjoyed all of the episodes in Season 4, but I did want to talk about a few of my favorites. The very first episode grabbed our attention. The Brinkman family (and the others at the camp as well) could've sat around being unhappy their adventure was not going as planned when they could not use the lake. Instead, they found other ways to spend their time that ended up being better then what they originally planned. That was a good lesson to learn. Remember Nhu is about a girl who is sold into slavery and a man who cannot stop trying to save her. He does eventually find her and rescue her and she ends up helping others who were in similar situations. At the end of the episode there is an interesting piece of information that they could not find an actress to do the voice of Nhu and it ended up that the real Nhu did her own voice on the CD! I found War of the Raccoons very interesting because it reminded me so much of things my boys would do, especially all of the tech stuff they were doing, with the robot RD protecting the house, trying to stop the raccoons from eating the fish, and the lessons Ian had to learn that applies to us all.
One of the things we enjoy about the audiobooks is that they are action packed and keep you on the edge of your seat. The sound effects are really good too. These stories show children how God uses people even today to do his work and spread the Gospel. They cause us to think about things that going on in different parts of the world and the roles that missionaries play. Parts of the stories are intense. It's not really scary but they do deal with difficult topics and if you have younger, sensitive children you may want to listen in ahead of them. There are lighthearted, happy, humorous moments as well throughout the stories. I like the realistic, real life touches that are added in when the children do some different things that I could so see my children doing, like breaking all the eggs in the kitchen thinking they are "helping."
To see what my Crew Mates had to say, stop by the
Crew Blog
!