*this post contains affiliate links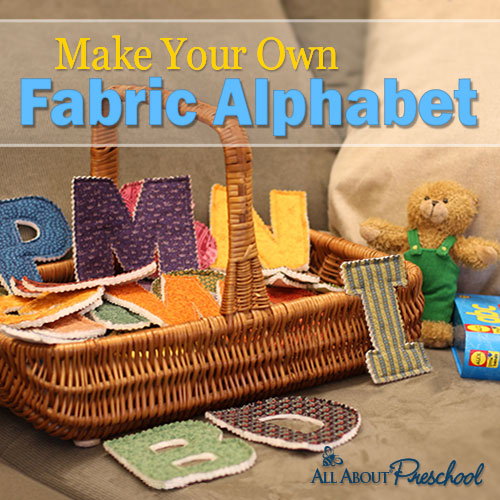 My enthusiasm for sewing is a lot greater than my skill. But when I saw this cute
Fabric Alphabet
from
All About Learning Press
I thought, "Even I could make that!" My 4 year old is starting to learn her letters and I really wanted something cute and hands on that she could use for the upper case alphabet ( we have a set of textured letters for the lower case alphabet.)
I spent $0 on this project. I used scrap material that I had laying around, some quilt batting that I already had, a pencil, pins, scissors, thread, pinking shears, and a sewing machine.
You need two squares of fabric for each letter and a square of batting to put in between the squares.
First I printed out the alphabet template (find the template
here
)and cut out all the letters. Then I cut the squares of fabric and batting pinning them together in layers. Next I traced the letters onto the fabric and sewed on the lines. I removed the pins and cut around the edges with the pinking shears.
I worked on this project 4 different days for a little over 30 minutes a day. It was fun and easy and I think they turned out really cute!
*links in this post are my affiliate links. I only form affiliate relationships with companies whose products I actually use and can recommend!!