My youngest is 6 years old and learning to read. We were familiar with
Veritas Press
from their Bible and History curriculum (both of which we loved!) and were excited to have an opportunity to use and review the
Phonics Museum App
.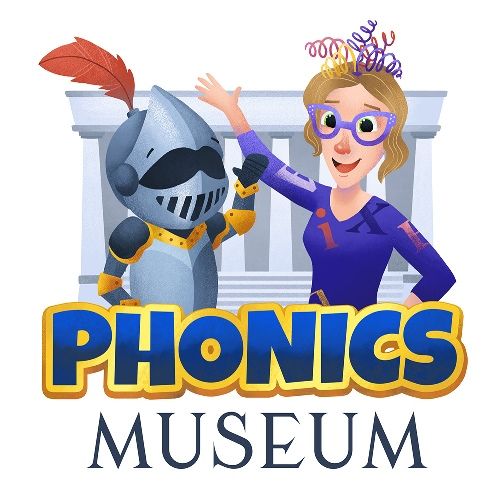 The Phonics Museum App can be purchased through
iTunes
and can be used on iPhones, iPads, or iPod Touch with iOS 9.1 or later. The app is recommended for beginning readers around ages 3-7. Young children will go on a journey through the Phonics Museum learning how to read through a variety of muti- sensory interactive lessons. You can choose to purchase a monthly subscription for $9.99 per month or pay $99 per year. Up to 3 children will have access to the app. They offer a two week free trial of the app to try it before you buy it.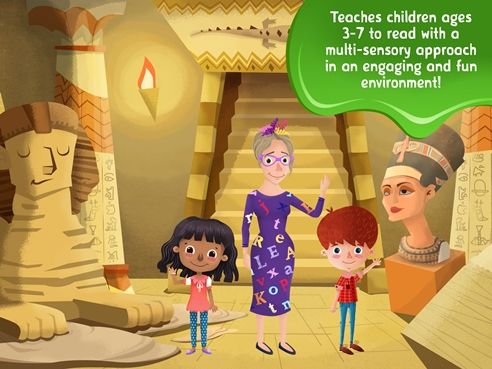 Once you have the app downloaded to your device and create your account, your child chooses their avatar. Then they move through each lesson step by step working their way through the museum floor to floor. Lessons are taught with a corresponding theme. For instance "a" "a, a, apple " has a painting of apples that the child jumps in to for each lesson. Letters are not taught in alphabetical order, they are taught in a way that will allow children to begin blending and reading faster. Each of the lessons has several short parts to it. Videos are mixed in with games, songs, reading and writing activities for a total of over 900 activities. Each activity is unlocked after the previous activity is completed. The main characters are Miss Biddle, the quirky, funny museum curator, and Percival the suit of armor. Along the way children are introduced to several other interactive characters. After each lesson is complete, children earn virtual stars and trophies.
Emmie was super excited when I told her that I had a new app for her to play that would help her learn to read. She is very eager to begin reading big books like her older brothers and sisters. The Phonics Museum App has a lot to it and took a long time for us to download and install. Once it was all done, we were eager to get started. Emmie completes several lessons a day and often requests to do Miss Biddle on the iPad. In fact, she loves it so much that she really, really wants to meet Miss Biddle in person!
I really love the entire concept of the Phonics Museum app. Yes it teaches children to read in a fun and interactive way, but it is so much more then just a reading app. Children will learn about beautiful pieces of art and the artists that painted them. They will also learn about history and nature naturally through the course of the lessons. I love that it includes a "real" teacher and not just a cartoon.
Emmie loves the videos and the activities. I was afraid that since she had already learned all of the letters and their sounds and you have to start the program at the beginning and work your way through that she might become bored. But that has not been the case at all. It has been great reinforcement for her and helped improve her blending and reading skills. I like that writing is also included. Even very young children will be able to "write" by tracing the letters.
We live in the country and have rural internet. This has caused us some issues with the app. The videos can be slow to load. We often have to pause the videos for several minutes before we can watch them. You do need to have WiFi in order for the app to work.
We love the Phonics Museum App and will continue using it for the rest of our subscription period. It is another great product from Veritas Press that I have been very impressed with! It is a great learning app for beginning readers. To see what my Crew Mates had to say, stop by the
Crew Blog!