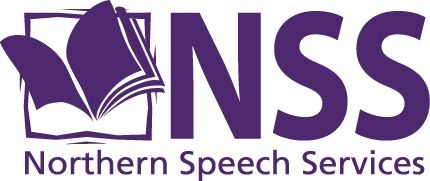 Northern Speech Services
Speech-Language Pathology and Continuing Education Services, started out in 1972 to provide Speech Pathology Services to those in the Northern Michigan area. Over the years they have expanded to offer online courses and have also started publishing and selling products. We recently had an opportunity to use and review
Color My Conversation
from Northern Speech Services.
Color My Conversation is a multi sensory program that will guide children through starting and continuing a conversation. The program can be used with a wide variety of ages starting around 5 years old and is recommended for students with Asperger Syndrome, high functioning autism, LLD, language delayed, ADHD, fluency or articulation problems, children with mild intellectual disabilities, and children in the general population.
There are four levels in the CMC program. The beginner level (which can take about 5 weeks to complete) teaches three basic types of conversations: yellow conversation (greetings and farewells), short conversation, and long conversation. Children learn these types of conversations by walking a conversation path and using a conversation ball. A wall display is also used. The intermediate level (which can take about 8 weeks to complete) takes the lessons to the table as children learn new parts of conversations such as "wh" questions, Interrogative Reversal Questions (yes, no, maybe so), how to make comments count, speaking loud and clear, and how to change a topic. In the advanced level of CMC (which can take about 5 weeks to complete) students practice being the primary listener or speaker and learn how to initiate, maintain, or close topics. The expert level has students practicing in the real world and learning customized conversations.
The CMC kit includes:
Training Manual CD (this disc goes into your computer where you can read it on screen or print it out)
Music CD
12 Stepping Stone Graphics
50 Game Tokens
100 Picture/Emotion Cards
50 Dry Erasable Wall Display Cards
2 Dry Erase Pens
CMC Ball
Poster
Game Board
Cloth Ribbon
Link to online training video lessons
For each of the 12 lessons there is a short online training video and several pages of training materials to read through. The training materials pages has the instruction pages, a parent letter that you could use if you were using this in a group setting, a song sheet, worksheets, and a picture of what the wall display should look like. The teaching instructions are very specific and list your goals, materials needed, purpose of the lesson, and step by step instructions guiding you through the materials. There are practice runs and role plays, helpful hints, keeping it fun suggestions, and homework activities.
Before beginning, I watched the online training videos and read through the introduction and first 3 lessons on training materials. At first I started reading through the materials on my computer, but when we started the sessions it was not easy for me to try and read off of the computer so I started printing out the lessons. I was interested in using Color My Conversation because quite honestly several of my children are not very good at making small talk in some situations (like during church greetings), and one of my children does not speak slowly and clearly when he talks to others. So I have been using CMC with my 6,8, 10 , and 11 year olds.
As soon as I started watching the videos and reading through the materials I thought this program is going to work well, because it teaches these skills in a way that makes sense and that children can relate to. The CMC ball for instance helps children to remember to make eye contact, but it is also fun and the children enjoy doing it. Walking the conversation path helps them go through the steps of a conversation. Even the colors used in the path were well thought out using green for conversation starters and red for conversation stoppers because many children can relate those to red and green traffic lights. The wall display gives a visual reminder of what the children have already learned.
The CMC program is very flexible. Although it was set up to be used in a therapy setting it can be easily modified to be used in a homeschool setting with any number of children. The pace of the program can be set by the children you are working with. The program breaks down the art of conversation into simple steps and gives children plenty of opportunity to practice what they have learned. It uses a variety of different things: role play practice, music, signs and gestures, pictures, worksheets, games and more, to help reinforce what is being taught.
For the teacher, or conversation coach, the program is easy to use. The training videos give a good overview of the lessons and can be watched in a short period of time. The lesson instructions are easy to follow and adapt as necessary.
When we first started CMC, my youngest daughter who just turned 6 did not want to catch the CMC ball, or walk the conversation path. So she just sat and watched. I did not make a big deal out of it at all, just told her that we would love to have her join us when she was ready. The next day as I was working on math with the boys, the girls put out the stones, got the ball, and were doing the yellow conversation together. She has continued to do the lessons with us ever since. I was very surprised and impressed. The children have not complained about doing the CMC lessons at all and I actually have already seen improvement in their ability to at least respond to the good mornings people say at church. We have had some good conversations about how it might feel if you said good morning or hello to someone and they didn't respond and how it feels when you are trying to talk to someone about something and their response shows that they were not listening at all. This is one of those programs that I wish we had a little more time to work on before writing the review, because we are just finishing up the beginner section and still have a ways to go. I think I will continue to see improvement as we work our way through the rest of the Color My Conversation lessons.
To see what my Crew Mates had to say, stop by the
Crew Blog
!