*this post contains affiliate links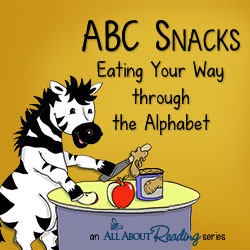 The unit we just finished up in My Father's World K was the letter "I" for insects. For a fun hands on activity we made little ladybug cookies inspired by
All About Learning Press's
ABC snacks
.
The original snack, Insect Nibbles, called for using cherry tomatoes,, black olives celery, crackers, and cream cheese or hummus. My girls love tomatoes but do not like black olives or celery, so I couldn't figure out how to make it look like a lady bug using just tomatoes. But, one of the variations on the snack suggested using strawberries and blueberries so we went with that suggestions.
We used:
Vanilla wafers
Vanilla Icing (we had colored some green for cupcakes so Lily used that because it looked like grass)
Strawberry
Blueberry
We spread the vanilla icing on the cookie, and topped it with strawberry wings and a blue berry head. Quick, easy, and delicious!
*links to All About Learning are my affiliate links. I only form affiliate relationships with companies whose products I actually use and can recommend!!