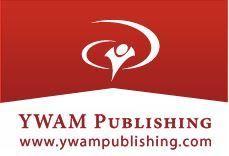 YWAM Publishing commits themselves to producing and distributing books that encourage Christians and help make a difference in the world. We love their books and use them regularly as read alouds in our homeschool. Recently we were able to use and review the Heroes of History Thomas Edison: Inspiration and Hard Work book and Digital Unit Study.
Heroes of History is a biography series that tells interesting stories of men and women who shaped the course of history. There are currently 27 books in the Heroes of History series. The series contains books on presidents, authors, inventors, explorers, scientists, and so much more. The books are suggested for ages 10 and up if they are reading independently, but can be used with younger students if you are reading aloud.
Heroes of History Thomas Edison is a 201 page paperback book that has 15 chapters. It tells about the fascinating life of Thomas Edison. Did you know that Thomas Edison only attended 3 months of formal education and his teacher believed he was addled? Or that his curiosity caused him to set fire to a barn at the age of six and was let go of many of his jobs as a young man? Thomas Edison worked hard to overcome many obstacles in his life to become the famous inventor that held over 1300 patents. His inventions and methods shaped the future and still influence us today.
There is a corresponding Digital Study Guide to go along with the Heroes of History Thomas Edison book. In it you will find:
Key Quotes- 8 quotes that can be memorized, used as conversation starters, or copied for display.
Display Corner- ideas for collecting and displaying objects that relate to the time or place that Thomas Edison lived.
Chapter Questions- Each chapter has a vocabulary question, a factual question, two comprehension questions, and two open ended questions.
Student Explorations- This section contains essay questions, creative writing, hands on projects, audio visual projects and arts and crafts.
Community Links- Suggestions of places students can visit and people students can talk to that relate to Thomas Edison.
Social Studies- This section has five different categories: Places related to the story, Terms/Vocabulary used in this book, Geographical Characteristics for mapping New Jersey and other areas Edison visited, Timeline for plotting historical events, and Conceptual Questions students can research related to the book.
Related Themes to Explore- Gives suggested topics related to Thomas Edison in the areas of current events, geography, literature, math, science, and history that students can do further research on.
Culminating Event- Ideas for an event to mark the end of the study.
It also has a list of other books and resources, answers to the chapter questions, and reproducibles. The reproducible pages include a fact sheet for students to fill out on Thomas Edison, a map of the Eastern United States, a map of New York/New Jersey, and a timeline for students to fill out.
I have been using Heroes of History Thomas Edison with my 5,7,9,10,12 and 14 year olds as our morning read aloud. We read one chapter per day 4 days a week. After finishing each chapter, we go over the chapter questions from the digital study guide orally.
Thomas Edison was a very fascinating person. The children and I have learned so much about him and what life was like during his time from reading through this book. It also helped us appreciate all of the hard work that goes into many inventions that we don't think about as we go about our day to day lives. As I mentioned above the suggested age range for independent reading is 10 and up but even my youngest daughter (5) sat and listened to me reading aloud. I love the variety of activities that are included in the Digital Study Guide. Families can pick and choose which activities appeal to their students and do as much or as little as they would like. You can choose to simply go over the chapter questions like we did or turn the book into a full unit study.
I highly recommend the Heroes of History and Christian Heroes Then and Now series from YWAM Publishing. We have read and enjoyed several books last year and this year from YWAM and have already purchased more to read next year.
To see what my Crew Mates had to say, stop by the Crew Blog!