Recently we were given an opportunity to review Mathletics from 3P Learning.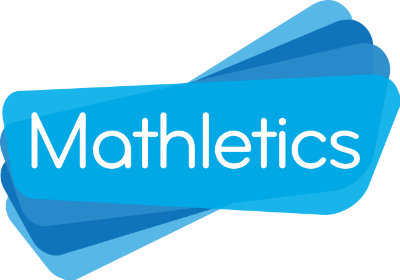 Mathletics is an online, supplementary math program for grades K-12. Mathletics covers all aspects of math and contains over 1000 learning activities. Students earn gold bars and printable certificates for completing activities. There is no special equipment needed and nothing needs to be downloaded to use Mathletics on your computer. Each student receives their own log in and can access Mathletics from any computer 24 hours a day, 7 days a week. There is also a free Mathletics app available for iOS and Android devices that Mathletics subscribers can use. There are PDF workbooks that you can download and print out to complement the online learning activities.
At the time of this posting, you can purchase a 12 month subscription for one student to Mathletics for $59. You can sign up for a free 10 day trial here.
There are several different parts of Mathletics:
Live Mathletics- compete live with children all over the world in 10 different levels of Math
Activities-Answer math problems in a variety of topics depending on grade level and difficulty. Students get immediate feedback whether or not they have the correct answer and earn gold bars and certificates and unlock games for completing activities.
Problem Solving-games you can play that become unlocked after completing activities
Concept Search-math dictionary and concept search
Rainforest Maths-Interactive Math activities for grades K-6
Times Tables Toons-music videos with cartoon characters to help students memorize their times tables.
I have been using Mathletics with my 7 and 9 year olds. We have played it on the computer and the iPad and also have printed out some of the math workbooks. The boys have used Mathletics 15-20 minutes per day three times per week.
My boys love playing computer and iPad games and I am always on the lookout for games they that like to play that are also educational. Since Mathletics is a supplemental math program, I thought they would enjoy "playing" the games and reinforce some of the math skills at the same time. The program is easy to use. You receive a log in for the students using the program and also a parent log in. The boys got to create their own avatar which they loved. You choose the grade level and course you would like your student to start with. Then they are ready to go.
When the boys first started, I had placed them in the Common Core State Standards for their grades (1 and 3.) But, the problems seemed to be very advanced for them, even when we selected the make it easier option. They would go along and be able to answer some of the problems within a topic and then get to a topic that they had no understanding of. The home license allows you to change your course 6 times in your 12 month period. So I switched Anthony to Common Core State Standards Grade 2 and Christian to Virginia Grade 1. There is no placement test on the site and no descriptions of what each of the courses cover or where they start and finish, so these were just random choices. But, they seemed to be a much better fit for the boys so we have stuck with them.
They really like the Problem Solving section the best because this is where all of the games are. They prefer to play on the iPad app over the computer but the Problem Solving section is not available on the iPad. The report features allow you to see exactly what your child has worked on, for how long, and how they did. There also is a task manager that allows the parent to assign specific activities for the child to complete before they can go to any other area or activity. I really like the downloadable workbooks. There are workbooks series A-M (grades k-12) and you have access to all of the levels regardless of what level your child is working on in Mathletics. Also, there is an audio option that will read the instructions aloud for the student which I think is wonderful. Students are given immediate feedback on their answers so they know right away if they got it correct or not and any area they did not do as well as they wanted to they can go back and redo.
I really wish there was a description of the different courses to choose from and a placement test so you know where your child should begin. Also, there is a figure on the screen that seems to be some type of super hero with xray vision that I feel has no purpose and is very distracting.
To see what my Crew Mates had to say, click on the banner below.