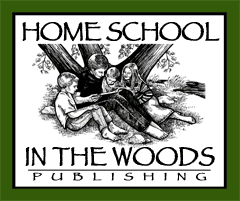 We finished our regular history curriculum for the year early, and I was try to figure out what we could do for the last 3 months of our 2013 school year. I was familiar with
Home School in the Woods
because we use their Time Line Figures for history (they are THE best I have ever seen!) I was so excited to have an opportunity to use and review Home School In the Woods
Great Empires Study.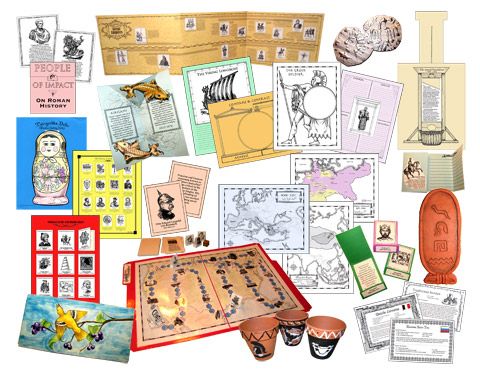 The Great Empires Study is a study for elementary ages of 14 different empires that have risen throughout history. Each empire contains: text for reading to your children (or older children could read alone), a mapping assignment, recipes, and other various hands on activities. Each study has a total of 3-5 activities.
The study also includes a time line and time line figures, websites, and book suggestions for further study. Instructions for completing each activity along with Teacher Keys for the mapping assignments are also included. You may have to purchase some inexpensive supplies if you do not have those on hand. Each empire can be completed in 1-3 days unless you choose to extend that time by adding in further reading or study using the websites and additional activities. The Great Empires Study includes the following Empires:
Ancient Egypt
Ancient Greece
Ancient Rome
Ancient China
Arab-Muslim Empire
Mongolian Empire
Viking Empire
Spanish Empire
French Empire
English Empire
German Empire
Japenese Empire
Russian Empire
The United States of America
Here
is a sample of the text reading.
Here
is a sample of project pages.
You can purchase The Great Empires Study as a digital download for $18.95 or on CD Rom for $19.95.
For a complete list of products available from Home School in the Woods click
here
.
I have been using the Great Empires Study with my 4,6,7,9,and 11 year olds with even my 2 year old completing some of the hands on activities. We received the download version which was very easy to download, extract the files, and begin. I read through the activities ahead of time to see what supplies we would need and printed out the worksheets. To save ink, I did not print the text, activity sheets, or map teacher keys. Instead I read the text and activity directions on the computer and put the map Teacher Key on the iPad so we could see everything easily that we needed to label. We have been working 4 days per week on this study. It has been perfect for us because all of my younger children can participate. We have talked about many of these empires in our history curriculum over the last year or so and going through the Great Empires Study has been a great, fun, hands on reminder of many things we have already learned. I did decide to supplement the text reading with books that I already had. Let me show you some great pictures of what we have been working on, and then I will give you some more details about what I have loved about the Great Empires Study.
Ancient Egypt



Ancient Greece
Ancient Rome



Ancient China
Arab/Muslim Empire
As you can see we have been very busy! The Great Empires Study has been perfect for our family! I love that I can use it with all of the younger children. The children love maps and it has been fun for them to make a map of each empire as we are talking about them. I love the hands on activities. The children had a lot of fun making the dough to create hieroglyphs, painting pots, and Roman Frescoes. I really appreciate that the supplies for the projects were easy to obtain and inexpensive (big plus when you have 6 children you need supplies for!) We also enjoyed making the People of Roman history pocket, Ancient China mini book, and the important people of the Arab Muslim dynasties worksheets. We usually do one big timeline for our usual history study, but because a timeline was included and it was simple (one figure per empire) I printed one off for each of the boys so they could make their own. My 7 year old was very excited to have his own timeline in his notebook. I have to say that the drawings of the figures and the worksheets are awesome!
The text is written to give an overview of each empire, so the readings for each empire are short, around 2 pages. The author gives several suggestions for further readings and websites if you wish to go deeper in depth. You also could add in any other books you find or have on hand that go with each topic. I think this adds to the flexibility of the study. You can do the activities and just read the text provided and complete each empire in 1-3 days, or you can add in as much as you like and spend as much time as you wish. It's all up to you!
The text readings were a bit over the head of my K and 1st graders but seemed to be perfect for my 3 and 5th graders. I had my K and 1st graders draw or color while I was reading so they would be occupied and could sit and listen while I read.
We are loving the Great Empires Study and look forward to finishing it up in the next month or so!
To see what other Crew Mates had to say, click on the banner below.