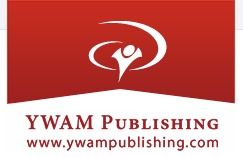 George Muller The Guardian of Bristol's Orphans book is a 208 page paperback and is part of YWAM Publishing's Christian Heroes: Then and Now series. This series has true stories of ordinary men and women who trusted God and accomplished extraordinary things for His kingdom. The Guardian of Bristol's Orphans tell about the life of George Muller. George Muller was a thief and a liar who only cared about furthering his own interests until he found himself at a Bible meeting and found himself asking God to forgive him of his sins and he became a Christian. He thought he was meant for the mission field, but after seeing a 5 year old orphan girl caring for her brother in the streets of Bristol he decided that he was already in his mission field. "God has given me a mission field and I will live and die in it." With barely enough food for his own family, George opened his heart and his home starting with a "Breakfast Club" of 30 orphans, growing to multiple orphan homes that over 10,000 orphans would live in. Through it all, George trusted God for all of their needs.
The George Muller Unit Study Curriculum Guide is a 64 page paperback book. It is based on the book George Muller The Guardian of Bristol's Orphans. The guide is set up so you can use it with a variety of ages varying the difficulty level of the assignments and projects for different aged children. You can pick and choose what type of activities you would like to complete or that suit your children's learning styles. In the guide you will find:
Student Explorations: Essay writing, creative writing, hands on projects, audio/visual projects
Social Studies: reproducible maps, geography, vocabulary, critical thinking
Bible Study: Scripture memorization, devotional application, spiritual concepts
Community Links: field trip ideas, guest speakers, service projects
Related Themes to Explore: missions, current events, life skills, math
Bibliography of Related Resources: books, movies, documentaries, magazine articles
Culminating Event: project displays, cultural music, food and activities, oral presentation
I have been using the book as a read aloud for my 8,10, 11, and 13 year olds. We read through one chapter per day. In the Unit Study Guide we go over the chapter questions after we finish each chapter. We also have gone over the Key Bible verses that are listed in the guide.
The Guardian of Bristol's Orphans is an amazing story. Before reading this, I had heard of George Muller and had an idea of what he was known for but had no idea of what an amazing man of faith he was! His story shows us very specific and amazing ways that God answers the prayers of those who are faithful. His story also shows how God can use anyone if we just put our faith in him. We have all enjoyed our daily reading of this story. It has taught the children a lot about what life was like during this time period especially for the orphan children.
I love the variety of activities in the Unit Study Guide and that it can suit a wide variety of age ranges. That is especially helpful for families like mine that has a wide variety of ages! We have enjoyed the discussions we have had over the comprehension questions and the Bible verses. There are many other types of activities that allow you to choose what suits your families needs or interests.
I would recommend any of the books in the Christians Then and Now or Heroes of History series from YWAM Publishing. We will definitely be using more of these in the future.
To see what my Crew Mates had to say visit the Crew Blog!